Neonatal Intensive Care Unit (NICU)
Babies born prematurely or with complex medical problems need the most sophisticated care available. At Wolfson Children's, NICUs are staffed by experts with immediate access to advanced technology to begin specialized care right away.
Newborn Intensive Care Unit (NICU)
Lifesaving Care for Baby, Support for Mom and Dad
If your infant is born with a serious illness or is preterm (before 35 weeks of gestation), he or she will be admitted to the NICU for specialized medical care. Here, the healthcare team provides sophisticated, coordinated care for your infant, along with support for your family.
Level IV NICU
Our Level IV NICU provides the highest level of intensive care designated in Florida. And because families can spend a lot of time in the hospital with their baby, we designed our 7-story Critical Care Tower with the most advanced technology in an environment of modern comfort and care.
Why Wolfson
Wolfson Children's Hospital is the top destination in the region for premature and critically ill newborns.
Highly skilled and experienced team
Your infant receives the best care from a team of experts in the diagnosis and treatment of the most complex neonatal cases. Our NICUs are staffed day and night by a wide range of specially trained critical care professionals who care for all the needs of infant and family.
A trusted name in the region
Since 1955, families across the North Florida and South Georgia region have trusted Wolfson Children's for its comprehensive and compassionate care for critically ill newborns.
Access to physicians in over 30 specialties
Treatment in our NICU comes with the full-range of resources of our nationally-recognized children's hospital. That means quick access to 250 pediatric medical and surgical specialists when it matters most.
Neonatal Intensive Care Unit (NICU)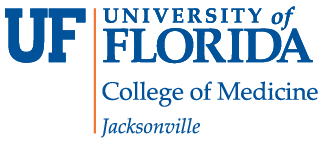 Soothing care for tiny babies
Special attention is given to lighting, noise control and overall design to reduce stress on our tiniest patients. Nurses provide cluster care, which means they bundle care activity together to allow more of the uninterrupted rest infants need.
Secure facility
To ensure the safety and security of all infants, our NICUs have controlled access with secure entry/exit points and a parent-guided visitation program.
Parents always welcome
NICU parents are essential members of the healthcare team. We encourage parents to be with their infants as much as possible.
Lactation consultants on duty
Mother's milk is recommended as the best source of nutrition for all newborns. That's why we have lactation consultants available to help moms with breastfeeding and pumping, and also a donor milk program.
Newborns who require transfer to one of our NICUs are transported by our Kids Kare mobile ICU team, which includes a highly skilled team of neonatal and pediatric critical care nurses and pediatric respiratory therapists.
This guide provides more detailed information about our NICUs and is provided to parents and families with an infant in our care.
Our life-saving extracorporeal membrane oxygenation (ECMO) program provides the highest level of care to the most critically ill children.
Locations
Wolfson Children's operates NICUs at 3 locations: