NICU Parent Guide
When an infant needs specialized, intensive care, it can be stressful for parents who weren't expecting such an abrupt detour. Feeling anxious about your little one's well-being is natural, but what you don't need to worry about is the quality of care he or she will receive in either of our Neonatal Intensive Care Unit (NICUs). Your infant is in good hands.
Neonatal Intensive Care Unit (NICU)
We're Here for You
Our team of dedicated specialists provides the most critically ill newborns with life-saving care in a state-of-the-art environment. Be assured that our experienced and compassionate neonatal nursing professionals are available any time to help care for your infant and help you learn and understand your infant's special needs.
Soothing, Family-Friendly Care
Our NICUs are friendly and intimate, which is perfect for frequent family visits. Infants are placed in beds that meet their developmental and specialized needs. Low lighting and reduced noise levels offer an additional feeling of comfort and safety, which is important in your infant's healing process.
Parents are Part of the Team
NICU parents and guardians are essential members of the healthcare team, and we encourage you to be with your infant as much as possible. Our Critical Care Tower was built to accommodate your needs as well as your baby's. Our patient- and family-centered care philosophy ensures that a partnership develops between patients, families and the health care team, with the common goal of enhancing quality of care, better outcomes, safety and satisfaction.
Neonatal Intensive Care Unit (NICU)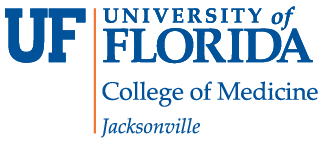 Our NICUs are equipped with the latest technology to heal tiny, fragile infants, who are cared for by University of Florida College of Medicine, Jacksonville, board-certified neonatologists (doctors who specialize in newborn critical care), nurse practitioners, physician assistants and Wolfson Children's Hospital neonatal nurses and respiratory therapists.

NICU patients with multiple medical needs also have quick access to a number of UF and Nemours Children's pediatric specialty physicians, if needed, at Wolfson Children's Hospital. Infants also have access to a number of other children's health care professionals, including:

Occupational therapists
Physical therapists
Speech language pathologists
Social workers
Clinical dietitians
Lactation consultants (for mom and baby)
Child Life specialists (at NICU Jacksonville)

If you would like to meet with your infant's neonatologist, rounds are conducted daily. You are encouraged to be present at this time, if possible, to speak with the doctor and other team members. If being present in the NICU during this time is difficult, you may communicate your questions to the nurse. She can relay the information back to you or have the neonatologist call you. You also may call our Office of Neonatology at 904.202.3113 to set up an appointment with your baby's neonatologist.

We built the Borowy Children's Critical Care Tower with you and your baby's needs in mind. This seven-story building is home to all of our intensive care units and offers the latest technology available in a spacious and healing atmosphere.

Families can spend a lot of time in an intensive care unit with their child, so comfort is important. Each room is furnished with a private bathroom with shower, comfortably sleeps two parents and maximizes natural light, which helps to promote well-being in children, infants and postpartum mothers. Parents are encouraged to room in with their baby and be an active part of their care team.

For your infant's well-being and in consideration of other parents, we must limit the number of people (unless the neonatologist recommends fewer due to your baby's medical condition) who can visit your baby. All visitors (other than parents or legal guardians) must:

Be older than 18 years old (except for infant's siblings).
Have no cold or flu symptoms.
Check in at the front desk window.
Agree to follow strict infection-control measures (more information below).
Limit visits to 10-15 minutes.
Understand that we limit visits during flu season to keep everyone healthy and safe.

Siblings between the ages of 5 and 15 may visit once every 7 days, except during flu season when visitation is limited. A Sibling Visitation Screening Form must be completed and submitted for approval by the nurse manager or assistant nurse manager before each visit. Siblings must be supervised at all times while in the NICU or in the waiting room. If you have any other special visitor requests, please discuss them with your infant's nurse.

For your family's confidentiality and your infant's safety, you will be given a password code that you will need to gain access to unit or call for phone updates. It's our hospital policy to only provide information to parents or legal guardians.

To prevent infection and to keep all of our infants in the unit safe, we ask that you and your designated visitors (including siblings) please:

Do a three-minute hand and forearm scrub before going to infant's bedside.
Wash your hands or use the alcohol foam disinfectant before and after you touch your infant. You will see our staff doing this, too.
Refrain from texting and talking on your mobile phone at the bedside.

Human milk has so many positive qualities that aid in the growth and development of premature infants. It helps them by protecting the intestinal tract, and promoting its function. Human milk also contains antibodies to protect babies against infections, reduces the chances of developing allergies and other health issues and aids in the development of the brain, eyes, digestive and nervous system.

That's why we encourage our moms to pump or breastfeed if they can. We offer a few locations for pumping moms (a private room is available on the unit at NICU Jacksonville) or, if you prefer, by your infant's bedside. If you have any questions about breastfeeding or pumping milk for your infant, please feel free to ask your infant's nurse or our lactation consultant.

Infants in the NICU also have access to donor milk from both nationally and state-registered milk banks. The milk from these banks undergoes stringent screening for safety before it is shipped to the NICU. For moms who have been told they cannot breastfeed or pump due to medical reasons, including stress, high blood pressure, diabetes, thyroid problems, breast surgery or medications, donor milk offers benefits not found in other feeding replacements and is provided for your infant at no charge.

Before Infant Goes Home

Your infant should reach the following milestones before leaving the hospital:

Maintain normal body temperature in an open crib
Eat at every feeding from a bottle or breast
Have normal heart and breathing rates
Show consistent weight gain

Our NICU team will help prepare you to take your infant home. We have Parenting Rooms where you can practice different care-giving skills. The rooming-in experience is designed for you to become more comfortable with your infant's care before you head home together. You'll spend the night in the Rooming-In area with your infant, where one parent must remain at all times. The nurse will assess and weigh your infant, check in with you during the night, and provide any discharge teaching you need. In addition, your infant will remain on the NICU monitor(s), and also may be on a home apnea monitor at night. Your nurse will give you a tracking sheet where you can write down how much your infant eats, along with how many diaper changes there are. Although you'll be providing care during this time, our staff will be available to address any questions or concerns you may have.

You'll also learn how to use any equipment your infant may need at home, receive information to help your infant continue to thrive and will be given a chance to show that you can meet your infant's care needs. The Parenting Rooms are equipped with a small refrigerator, linens and formula, but you will need to supply your own food and drinks, an alarm clock and bring something to do (movies, books, tablet, etc.)

You will be asked to bring in your infant carrier and base or car seat before your infant will be discharged from the hospital. Please make sure your car seat is clean with no breaks, tears or missing parts, is less than five years old, and hasn't been in a car accident. If your infant is five pounds or less, please make sure the car seat meets the correct weight requirement. These are all very important factors to ensure your infant travels home safely.

Once you are at home, you can call your infant's pediatrician or primary care provider with any questions you may have.