About Us
At Wolfson Children's Hospital, our mission is to provide optimal health for the region's children by providing patient- and family-centered care, education, research and child advocacy.
We Know Kids
Recognized among America's Best Children's Hospitals by U.S. News & World Report year after year, Wolfson Children's Hospital of Jacksonville, Florida is the only full-service tertiary hospital for children in the region, serving North Florida, South Georgia and beyond. We are a non-profit organization that provides care for all children, regardless of their ability to pay.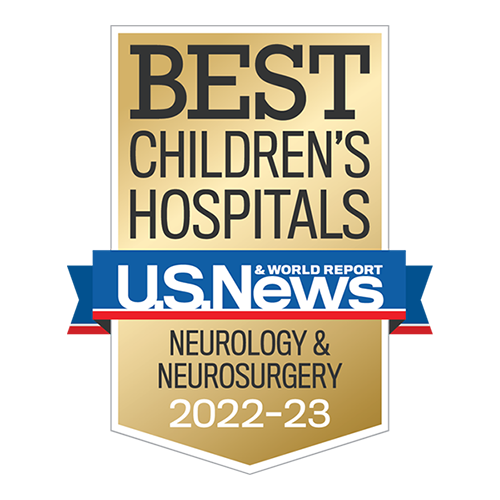 World-Class Care Close to Home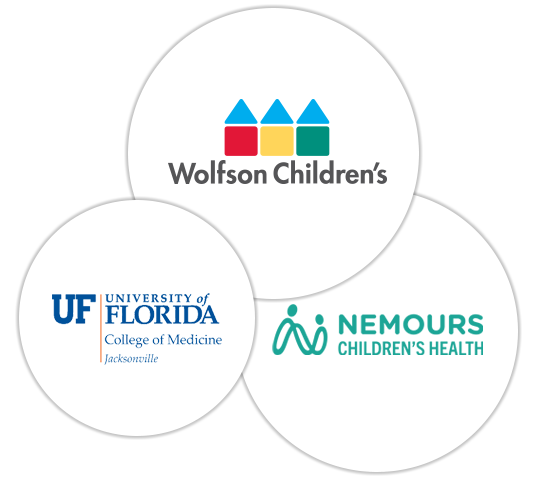 1
Main Campus
Emergency Center
Porter Family Children's Trauma Center
6
Specialty Centers
Clay County
Daytona Beach
Lake City
Tallahassee
Brunswick, Ga.
Valdosta, Ga.
6
Satellite ERs
Baptist South
Fleming Island
North Jacksonville
Oakleaf
Town Center
Tallahassee
Affiliated with Baptist Health
Wolfson Children's Hospital is a part of Baptist Health, the region's most comprehensive healthcare provider. Baptist Health's circle of care includes five nationally accredited hospitals and more than 70 primary care and specialty offices, as well as home health, rehabilitation and urgent care.
Since 1955
With the aid of an initial $500,000 donation from the Wolfson Family Foundation, the hospital opened in 1955 as a place for all children to be admitted and treated without regard to creed, religion, race or financial position. That original mission remains today.
Education
Main teaching facility for the Pediatric Residency Training Program UF College of Medicine – Jacksonville
Site of pediatric training for multiple Mayo College of Medicine Jacksonville physicians
Training tomorrow's pediatric doctors, nurses, chaplains, pharmacists and other allied health professionals
Research
Dedicated Clinical Research Center for investigator-initiated and multi-center studies
Evidence-based best practices to improve care/outcomes
Child Advocacy
THE PLAYERS Center for Child Health at Wolfson Children's provides programs designed to prevent illness/injury, increase access to care, educate families, promote health/wellness, and advocate for children.
Nationally Recognized, Regional Leader in Pediatrics
Recognized among America's Best Children's Hospitals by U.S. News & World Report year after year
Awarded Magnet™ designation for excellence in patient care, Asthma-Friendly Hospital designation by the Florida Asthma Coalition, and the AACN Silver Award for Excellence™ in pediatric cardiovascular intensive care; ENA Lantern Award for Pediatric Emergency and Trauma Care. Extracorporeal Life Support Organization Award for ECMO excellence
Nationally accredited Echocardiography; Cancer; Blood and Marrow Transplant; Epilepsy; Cleft and Craniofacial Disorders; and ECMO programs
Centers of Distinction
Behavioral Health Center
Bower Lyman Center for Medically Complex Children
C. Herman and Mary Virginia Terry Heart Institute
Cancer Institute
Diabetes & Endocrinology Institute
Gastroenterology Center
Porter Family Children's Trauma Center
Snyder Family Cleft and Craniofacial Center
Walter and Michelle Stys Neuroscience Institute
Wolfson Children's Hospital also provides critically needed services and technology to better serve the children in our region, including:
Cardiovascular, Hybrid, Neurovascular and General Surgical Suites
Blood and Marrow Transplantation
Emergency Centers
Neonatal, Pediatric, Cardiovascular and Neurosurgical Critical Care
Orthopedic Surgery/Sports Medicine
Community Benefit
Largest provider of charitable care to children in Jacksonville
$38.8 million in uncompensated and charity care
An additional $7.6 million invested in programs to improve child health
BY THE NUMBERS
Based on 2020 data
82,142
patient encounters
11,915
children hospitalized with an average of
163
daily
10,148
surgeries annually
89,589
visits annually treated at 6 Children's Emergency Centers
2,600
emergency transports annually