Congenital Heart Defects in Children
A congenital heart defect is a problem with the heart that a baby is born with. Most conditions are now diagnosed before or just after birth, and advances in treatments are making it possible to fix most defects. At Wolfson Children's Hospital, children with congenital heart defects are diagnosed using the latest technology and receive the most advanced treatments available.
C. Herman and Mary Virginia Terry Heart Institute
Wolfson Children's Hospital provides heart surgery services in partnership with UPMC Children's Hospital of Pittsburgh. Learn more
Why Wolfson
Little hearts need big expertise. That's why we believe children with heart conditions deserve the focused attention of the most practiced specialists around, working as one team, to deliver outstanding care. You can trust your child's little heart to our accomplished team that provides compassionate, family-centered care in our world-class facility.
Experience you need
Children need care, equipment and procedures designed specifically for their small bodies and tiny hearts. You can rest assured knowing everyone at the Wolfson Children's Terry Heart Institute — doctors, nurses, technologists and other team members — has vast experience providing lifesaving cardiac care to children of all ages. Every year, Wolfson Children's cardiovascular experts provide care and management of congenital heart disease in our state-of-the-art facilities for more than 8,000 children and adults for a wide range of heart conditions.
C. Herman and Mary Virginia Terry Heart Institute
Wolfson Children's Hospital provides heart surgery services in partnership with UPMC Children's Hospital of Pittsburgh. Learn more
Conditions We Treat
Aortic and mitral valve disease
Atrial septal defects
Aortic valve stenosis
Atrioventricular canal defects
Coarctation of the aorta
Complex congenital heart defects
Mitral valve stenosis
Double-outlet RV (right ventricle)
Ebstein's anomaly
Hypoplastic left heart syndrome
Patent ductus arteriosus (PDA)
Single ventricle palliation
Tetralogy of Fallot
Total anomalous pulmonary venous connection
Transposition of the great arteries
Truncus arteriosus
Vascular ring
Ventricular septal defects
Diagnosing heart defects before birth
Routine ultrasounds and prenatal tests are revealing heart defects in children before they are even born. This is probably a diagnosis you didn't anticipate, but our special programs run by experienced heart specialists are designed to help you through this.
Fetal Cardiac Clinic
Our Fetal Cardiac Care Clinic uses fetal echocardiography (a sonogram of the baby's heart) to confirm a diagnosis and pinpoint the exact condition. Parents receive information and prenatal education to help them understand the type of heart defect their unborn baby has, as well as the treatments or surgeries that may be needed.
Parents also can meet the pediatric cardiothoracic surgeons and take tours of the Newborn ICU and Cardiovascular ICU. The tours give parents a chance to see the facilities and meet the staff who will be caring for their baby after any surgery. Parents also appreciate the opportunity to talk to each other through clinic support groups.
This early diagnosis, education, support and planning will help ensure a safe birth, as your baby's team will be on standby to quickly give your child needed care and support.
Treatment of congenital heart defects in children
Depending on your child's condition, only close monitoring or treatment with medicine may be needed. Some conditions require minimally invasive cardiac catheterization, or more serious treatment, such as heart surgery.
Minimally invasive procedures
When possible, heart specialists at Wolfson Children's Hospital conduct minimally invasive heart procedures, helping your child receive lifesaving care with a lower risk of infection, pain or bleeding. These surgeries are performed in our state-of-the-art Cardiac Catheterization Lab and have a quicker recovery time than surgeries of the past so your child can get back to the important work of being a kid.
Cardiac Catheterization Laboratory
Sometimes catheters are used for diagnosis or treatment of congenital heart defects. Specialists in our Cardiac Lab use the most advanced technology to perform these minimally invasive procedures.
Cardiac Catheterizations in 2019
Balloon angioplasty

Pediatric cardiologists use a balloon to open a narrowed heart vessel

Balloon valvuloplasty

Similar to angioplasty, but the balloon-topped catheter opens a narrowed heart valve

Arrhythmia ablation

Correction of heart arrhythmia using a catheter and a type of energy (such as heat) to destroy the source of the irregular rhythm

Stent placement

Placement of small mesh wire devices to support abnormal blood vessels

Device closures

To close a hole between the two upper chambers of the heart or an abnormal vessel.

Valve implantation

Placement of a valve in the pulmonary position that minimizes the need for repeat surgeries.
High-Tech Facilities
In our hybrid vascular operating room (OR), technologies and capabilities combine to create part imaging suite, part catheterization lab and part operating room. We no longer need to transfer the patient to different parts of the hospital for different procedures, resulting in enhanced patient safety and outcomes.
The imaging quality in the hybrid OR is far superior, too. Better imaging translates into better results for the patient because the physician can more clearly assess progress during procedures. The real-time confirmation that repairs are working during the surgery also reduces the time a patient spends in the OR.
Cardiovascular Intensive Care Unit
Our 12-bed Cardiovascular Intensive Care Unit (CVICU) is specialized just for children and some adults with congenital heart disease who require close care and monitoring following catherization procedures and surgical repairs. The CVICU is managed by a team of cardiac intensivists (Critical Care Physicians) who are trained and experienced in caring for hearts of all ages with congenital defects. Our CVICU earned the silver-level Beacon Award from the American Association of Critical-Care Nurses for excellence in patient care and outcomes.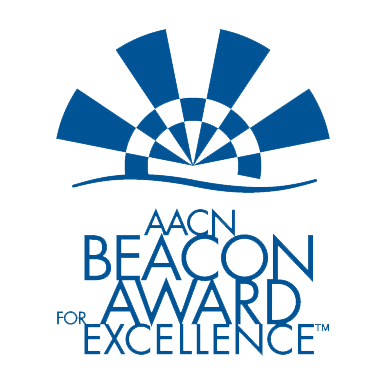 From complex heart surgeries to lifelong care, our congenital heart specialists have the unique expertise needed to care for little hearts. Our specialized team is a collaboration of cardiologists, electrophysiologists, board-certified cardiothoracic surgeons, cardiac anesthesiologists, cardiovascular nurses and rehabilitation therapists working together to deliver the highest level of individualized care for your child.
Family Support
Though a diagnosis can feel overwhelming, the doctors, team members and community at Wolfson Children's Hospital are here to help your family. In addition to medical care, we will also help you find support groups in the community where you can talk to other families who have children with congenital heart defects.
Quality and Outcomes
Wolfson Children's is dedicated to the very best cardiac care and outcomes for every patient. We believe that what gets measured always gets better, and this focus on quality ensures the best care for our patients.
Our outcomes are some of the best in the country, and we provide this information alongside national benchmarks from the Society of Thoracic Surgeons (STS) so you can make better decisions about your child's care. Below is the most current data available.
Overall Survival Rates for Pediatric Surgery1
July 2015 – June 2019
Wolfson Children's Hospital 96.9%, STS National Benchmark 97.2%
Neonatal Heart Surgery Survival Rates1
July 2015 – June 2019
Wolfson Children's Hospital 92.3%, STS National Benchmark 92.0%
High-Complexity Stat 4 Heart Surgeries1
July 2015 – June 2019
Wolfson Children's Hospital 94.1%, STS National Benchmark 93.9%
High-Complexity Stat 5 Heart Surgeries1
July 2015 – June 2019
Wolfson Children's Hospital 90.9%, STS National Benchmark 86.6%
Based on 842 congenital heart operations during the last 4 years.
Patient Stories
Tallahassee newborn with rare congenital heart condition now wakes up all smiles.
See how Derrick Schachte thrives, despite being born with four life-threatening heart defects, and immune and blood-clotting disorders.