Brain and Spine Tumors
These tumors in children often appear and act differently than they do in adults. That's why Wolfson Children's Hospital has an expert team providing care for a wide range of complex brain and spine tumors in children.
Walter and Michelle Stys Neuroscience Institute
Wolfson Children's Hospital provides pediatric neuroscience services in partnership with Nemours Children's Health, Jacksonville and the University of Florida College of Medicine, Jacksonville. Learn more
Neuro-Oncology Center
The Neuro-Oncology Center at the Stys Neuroscience Institute offers children of all ages access to nationally known pediatric cancer and neuroscience specialists, advanced technology and the latest research-based treatment protocols. Our team collaborates closely to carefully plan treatments for each child because it is our goal to not only cure the patient, but to protect their developing brain and overall health.
Why Wolfson
Wolfson Children's Hospital has been ranked by U.S. News & World Report as one of the 50 best children's hospitals for neurology, neurosurgery and cancer care. We are also an Accredited Pediatric Cancer Program by the American College of Surgeons (ACoS). Our team is involved in research and clinical trials, and provide cutting-edge treatment options based on the latest medical advancements.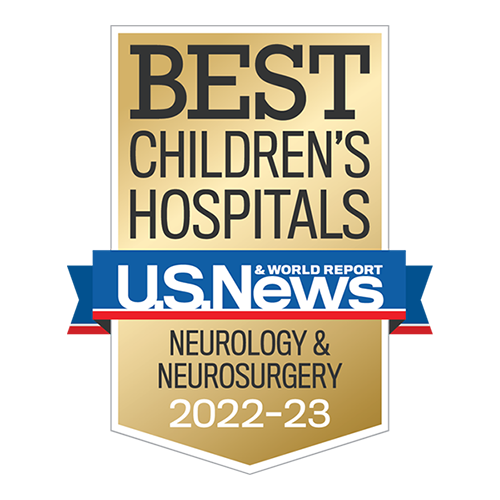 Wolfson Children's is the first children's hospital in Florida and only pediatric hospital in the southeast to be recognized as a designated Clinical Center by the Angioma Alliance for the treatment of cerebral cavernous malformations (CCMs), a rare blood vessel disease.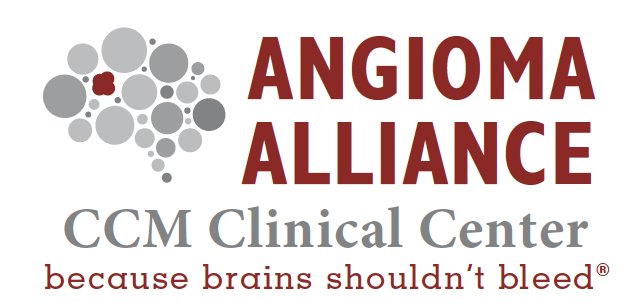 Conditions We Treat
The most common types of pediatric brain tumors are astrocytoma, ependymoma and medulloblastoma. We treat these and more at Wolfson Children's:
Astrocytomas
Atypical teratoid rhabdoid tumors (AT/RT)
Brainstem gliomas
CNS germ-cell
Chordoma/chondrosarcoma
Craniopharyngiomas
Ependymomas
Hodgkin Lymphoma
Low-grade gliomas
Medulloblastomas
Meningiomas
Primitive neuroectodermal tumors (PNET)
Walter and Michelle Stys Neuroscience Institute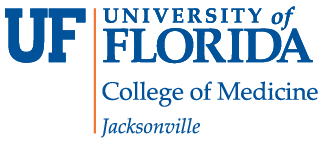 Wolfson Children's Hospital provides pediatric neuroscience services in partnership with Nemours Children's Health, Jacksonville and the University of Florida College of Medicine, Jacksonville. Learn more
Diagnosis
Brain and spine tumors are complex and there are many different types, so it takes an expert to provide an accurate diagnosis. It's also critical to get an accurate diagnosis quickly so appropriate treatment can start as soon as possible.
Our highly skilled specialists use the latest technology to find out exactly what's wrong.
Our dedicated pediatric neuropathologists recognize every type of brain and spine tumor and help confirm the diagnosis.
Our 3T MRI is kid-friendly and offers shorter scan times for comfort and superior image quality.
Our functional MRI produces detailed images of where specific brain functions are controlled to help us find the safest route to remove a tumor.
Power of Collaboration
One of the reasons we've been ranked as one of the best children's hospitals for neuroscience care is because our doctors meet regularly to discuss patient treatment plans. These meetings, called tumor boards, ensure that your child benefits from the knowledge of many neuroscientists along with a full array of pediatric specialists.
Looking for a second opinion?
The Stys Neuroscience Institute at Wolfson Children's welcomes your request for a consultation on any pediatric brain or spine tumor. A second opinion can provide a different perspective and new treatment options to consider. Plus, having a second doctor agree with your first diagnosis or finding something that was missed the first time can provide peace of mind when faced with a number of treatment options. Call 904.633.0780 to schedule an appointment.
Treatments We Offer
Some children with brain tumors are cured with surgery alone, but frequently surgery, chemotherapy and radiation treatments are combined to achieve the best result.
Surgery
Technologies like intra-operative MRI allow our highly experienced, board-certified neurosurgeons to visualize a tumor as they operate. Using the minimally invasive thermal ablation procedure, also called laser interstitial thermal therapy or LITT, we're able to successfully remove a tumor without damaging critical parts of the brain.
Post-Operative Care
Afterward, your child will be cared for in a pediatric intensive care unit staffed by a team specializing in children's neurological conditions.
High-Tech Neurosurgery
Wolfson Children's is a national leader in both minimally invasive and highly complex neurological surgeries. Our state-of-the-art operating rooms are specially equipped to bring MRI to the patient during surgery. Surgeons can use the sophisticated imaging equipment during procedures to precisely guide and verify intricate repairs, all leading to better outcomes.
Radiation
After surgery, precisely targeted doses of radiation are used to kill cancer cells left behind. Depending on the condition, we offer different types of radiation.
Proton Therapy
Using proton treatment for brain tumors can produce successful outcomes. Wolfson Children's partners with University of Florida (UF) Proton Therapy Institute in Jacksonville. Children come from all over the world to receive advanced treatment at the institute, which is one of the largest pediatric proton therapy centers in the world.
Because proton therapy is so precise, treatment with it allows for higher doses of radiation to target tumors with less damage to surrounding, healthy tissue. Using proton treatment for brain tumors can produce successful outcomes.
Chemotherapy
Chemotherapy is medicine that specifically targets and kills cancer cells.
Compassionate nurse coordinators provide treatment education, tips to manage side effects and resources for your family
Kid-friendly atmosphere equipped with computers, iPads, TVs, DVDs, toys and video games to keep children occupied
Late-effects clinic provides ongoing follow-up medical care for children and families dealing with the effects of chemotherapy treatment
Active Child Life program offering play therapy, music therapy and more during treatment
Wolfson Children's has one of the longest-running pediatric bone and marrow transplantation programs in the country. Our experience and cutting-edge practices can be life-saving for a child who is eligible for this specialized therapy.
Clinical trials
Children with brain and spine tumors benefit from our long-time participation in research. Through our work with the Children's Oncology Group and other pediatric cancer research groups, we can offer our patients the latest clinical protocols to give them their best chance for a positive outcome.
Treating the Whole Child
At Wolfson Children's, we not only treat the tumor, but provide support services to improve your child's overall health and wellness.
Physical, occupational and speech therapy
Pain management
Behavioral health support
Palliative and supportive care
Care for the mind, body and spirit with biofeedback, yoga, meditation and massage
Children's growing bodies deserve care from the most practiced specialists around, working as one team to deliver outstanding care. Our team creates a plan for initial treatment and ongoing after care to meet the specific needs of your child.
The Stys Neuroscience Institute serves children from North Florida, South Georgia and beyond. Wolfson Children's is located on the south bank of the St. Johns River in downtown Jacksonville, and is connected to Nemours Children's Health via Kids Walk. Ronald McDonald House is next to Nemours.
Patient Stories
A timely diagnosis may have saved days-old Olivia.
Learn how Aaron and Andrew's dual diagnoses with brain tumors were treated at Wolfson Children's Hospital.
Advanced image-guided technology allowed surgeons to remove Jacob's tumor with minimal damage to surrounding tissue.