Blood Cancer
When a child is diagnosed with blood cancer, it's critical to start appropriate treatment as soon as possible. At Wolfson Children's, our expert team provides a wide range of treatments for the many types of leukemia and lymphoma that occur in childhood.
Cancer Center
Wolfson Children's Hospital provides hematology (blood disorders) and oncology (cancer) services in partnership with Nemours Children's Health, Jacksonville and the University of Florida College of Medicine, Jacksonville. Learn more
Why Wolfson
Wolfson Children's Hospital has been ranked by U.S. News & World Report as one of the 50 best children's hospitals for cancer care.
Together with Nemours Children's Health, we are an Accredited Pediatric Cancer Program by the American College of Surgeons.
Our team is involved in research, studies and clinical trials, and provides cutting-edge treatment options and protocols based on the latest medical advancements.
We participate in more than 80 pediatric cancer clinical trials as a member of the Children's Oncology Group and almost all of our patients receive treatment using research protocols.
All patients are evaluated for available clinical trials.
Care You Can Trust
The Cancer Center at Wolfson Children's Hospital offers children of all ages access to nationally known pediatric cancer specialists. We work together to carefully coordinate each treatment plan, because while we're curing kids, we also want to protect their developing bodies and overall health.
Conditions We Treat
Leukemias
Acute lymphoblastic leukemia (ALL)
Acute myeloid leukemia (AML)
Chronic myeloid leukemia (CML)
Juvenile myelomonocytic leukemia (JMML)
Myelodysplastic syndromes
Recurrent/relapsed/refractory tumors and leukemia
Lymphomas
Anaplastic large cell lymphoma
Hodgkin lymphoma
Large B-cell lymphomas
Lymphoblastic lymphoma
Mature B-cell lymphomas
Non-Hodgkin lymphoma
Peripheral T-cell lymphoma
Cancer Center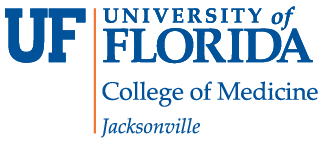 Wolfson Children's Hospital provides hematology (blood disorders) and oncology (cancer) services in partnership with Nemours Children's Health, Jacksonville and the University of Florida College of Medicine, Jacksonville. Learn more
Treatments We Offer
Radiation
We use the latest radiation protocols.
Two-dimensional (2D) radiation therapy
Three-dimensional (3D) conformal radiation therapy
Image-guided radiation therapy (IGRT)
Proton therapy
Intensity-modulated radiation therapy (IMRT)
Stereotactic radiosurgery and stereotactic body radiotherapy
High-dose rate brachytherapy
Low-dose rate brachytherapy
Total body irradiation
Chemotherapy
Chemotherapy is medicine that specifically targets and kills cancer cells.
Compassionate nurse coordinators provide treatment education, tips to manage side effects and resources for your family
Outpatient chemotherapy infusion suite with floor-to-ceiling windows for natural light
Kid-friendly atmosphere equipped with computers, tablets, TVs, DVDs, toys and video games to keep children occupied
Late-effects clinic provides ongoing follow-up medical care for children and families dealing with the effects of chemotherapy treatment
Child life program offering play therapy, music therapy and more during treatment
Clinical Trials
Children with blood cancer benefit from our long-time participation in research. Through our work with the Children's Oncology Group and other pediatric cancer research groups, we have access to the latest clinical protocols and experimental therapies to give children the best chance for a positive outcome.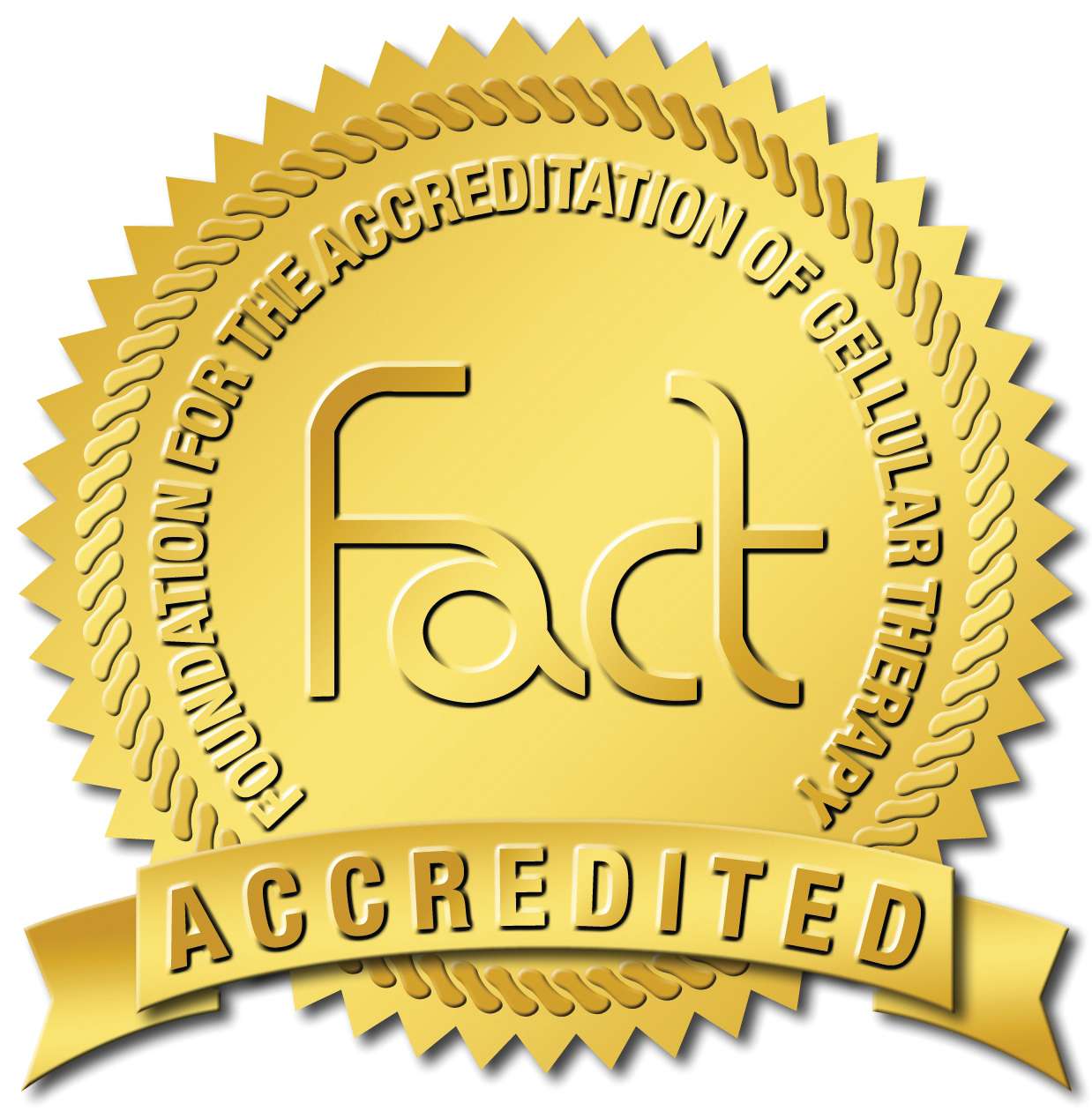 The Blood and Marrow Transplantation Center at Wolfson Children's Hospital, a collaboration with Nemours Children's Health Jacksonville and Mayo Clinic, brings children from all over the world to receive care. Our experience and cutting-edge practices can be life saving for a child.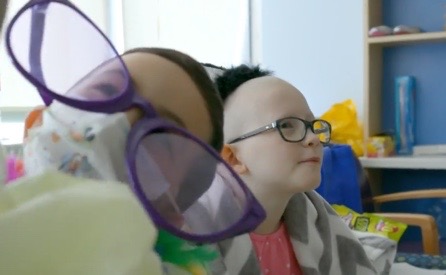 Celebrating New Beginnings:  A New Birthday
The day a child receives a bone marrow transplant can be a day of hope and new beginnings for the family. At Wolfson Children's, we celebrate important milestones like this together with our patients. Our team plans a birthday party, complete with cake, party hats and singing. And, of course, the best birthday gift is a chance for a new start.
Treating the Whole Child
In addition to treatment, we provide support services to improve your child's overall health and wellness.
Physical, occupational and speech therapy
Pain management
Behavioral health support
Palliative and supportive care
Care for the mind, body and spirit with biofeedback, yoga, meditation and massage
Children deserve care from the most practiced specialists around, working as one team to deliver outstanding care. We bring together experts from oncology, hematology, specialized nurses, child life specialists, social workers and physical therapists to create a plan for initial treatment and ongoing after care to meet the specific needs of your child.
The Cancer Center serves children from North Florida, South Georgia and beyond. Wolfson Children's is located on the south bank of the St. Johns River in downtown Jacksonville, and is connected to Nemours Children's Health via Kids Walk. Ronald McDonald House is next to Nemours. Follow-up care is provided at our Brunswick and Daytona specialty centers.
Patient Stories
Diagnosed with congenital dyserythropoeitic anemia (CDA), Tyler's disease was cured at age 12 with a bone marrow transplant.