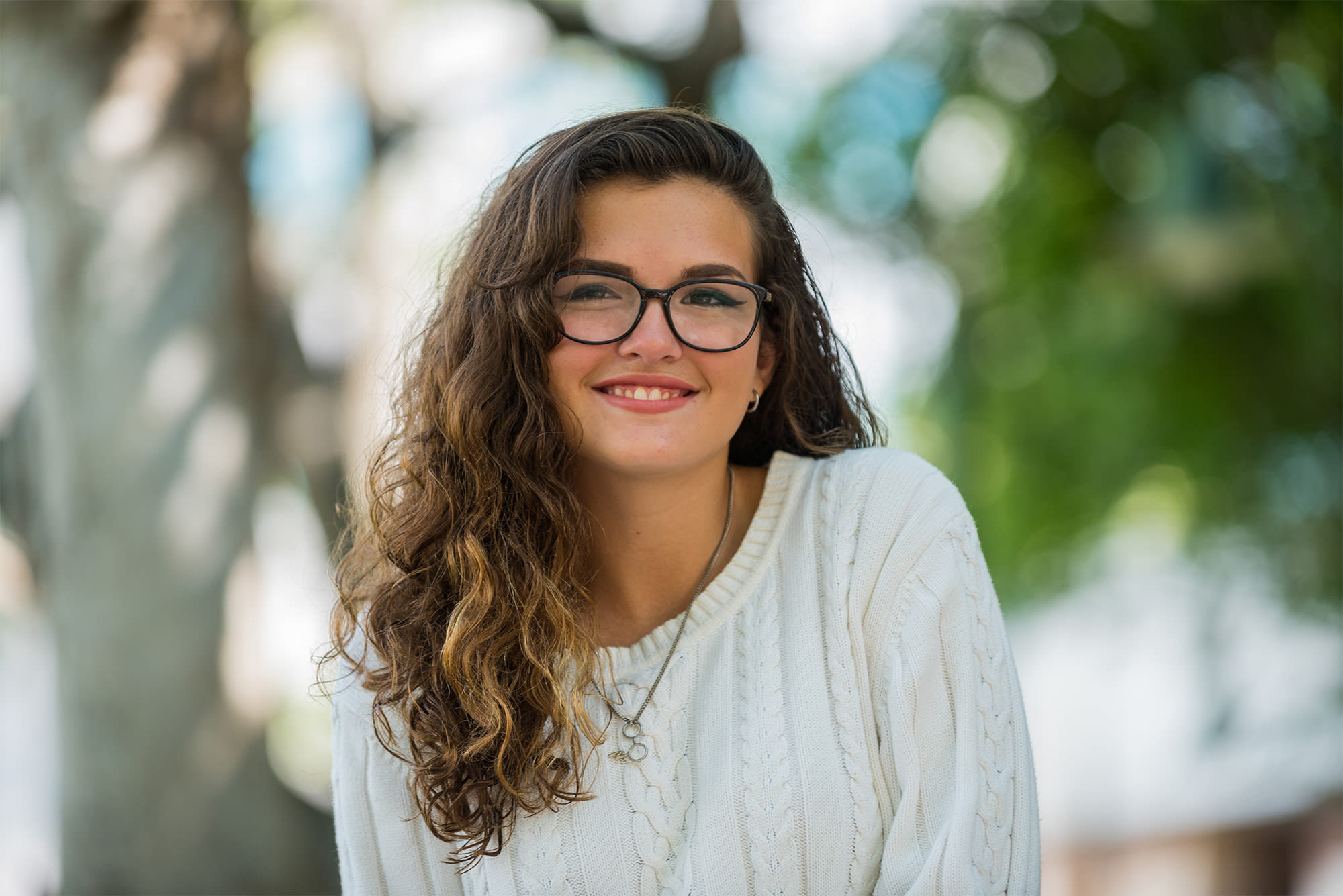 Scoliosis and Other Curvatures of the Spine
Minor curvature of the spine can be normal, but when it's moderate or severe, it can cause problems like joint damage and pain. We offer the latest surgical and non-surgical treatments to help your child stand tall, both physically and emotionally.
Spine Center
Wolfson Children's Hospital provides orthopedic spine services in partnership with Nemours Children's Health, Jacksonville. Learn more
Experience You Need
At Wolfson Children's, kids have access to the most practiced specialists in the region. Our pediatric orthopedic team is highly experienced in treating all forms of scoliosis and spinal deformities, whether congenital or caused by disorders like cerebral palsy or muscular dystrophy. Wolfson Children's Hospital has been ranked by U.S. News & World Report as one of the 50 best children's hospitals in the nation for orthopedics.
Conditions We Treat
We offer comprehensive evaluation and treatment for children with spinal curvatures:
Congenital scoliosis
Early onset scoliosis
Idiopathic scoliosis
Neuromuscular scoliosis
Kyphosis
Diagnosis
There are several different types of scoliosis, so identifying which type your child has will have an impact on what treatment option will work best. A correct diagnosis starts with our skilled team.
Treatment
Depending on the condition, we offer treatments that stabilize curvature while allowing your child's spine to continue growing. In some cases, observation and monitoring may be all that's needed. In others, we offer bracing, casting and surgical options to correct the problem.
Mehta Casting Helps Delay or Avoid Surgery
Children born with or who develop scoliosis early in life have additional treatment options at Wolfson Children's. Physicians use a special table that gives 360-degree access to a child's body so a cast can be applied to the torso. This Mehta casting can train a curvy spine to grow straighter. And while this procedure isn't a cure, it can delay surgery until a child is older.
Spine Center

Wolfson Children's Hospital provides orthopedic spine services in partnership with Nemours Children's Health, Jacksonville. Learn more
Surgery
Our state-of-the-art operating suites are equipped with advanced technological equipment that allows our orthopedic surgeons to perform successful spinal fusions. We also use techniques and implants designed specifically for children.
Small bodies need specialized attention, so they're cared for by board-certified pediatric anesthesiologists.
Pain management
We have a team dedicated to managing back pain or post-operative pain, using the latest advances in pain medication delivery and regional anesthesia techniques.
Better outcomes
We use advanced image-guided technology (O-arm®) during surgery to safely and accurately place instrumentation and protect a child's spinal cord.
State-of-the-art safety measures include real-time monitoring of nerve function during surgery.
The latest pharmacologic and surgical techniques are used to minimize blood loss and infection.
In-hospital rehab services promote quicker recovery and shorter hospital stays.
Your child may be able to donate his or her own blood before surgery in the event a transfusion is needed.
Our teams are involved in research of the latest techniques to ensure the best results.
Wolfson Children's Rehabilitation offers children with scoliosis a full spectrum of rehab services.
At Wolfson Children's, our multidisciplinary team works together to treat the specific needs of your child. The spine team includes experienced pediatric orthopedic surgeons, neurosurgeons, anesthesiologists, physiatrists, rehabilitation therapists, and others to care for your child's specific needs.
The Spine Center serves children from North Florida, South Georgia and beyond. Wolfson Children's is located on the south bank of the St. Johns River in Jacksonville, and the Kids Walk connects our facilities with Nemours Children's Health for patient and family convenience.