Jacksonville Couple Welcomes Baby Who Has Unexpected NICU Stay
Jacksonville, Florida — Nov. 23, 2016
In the summer of 2016, as expectant parents Mandi and Farris Nix approached the due date of their first baby, the two were excitedly finalizing plans for a low-key, at-home birth. Farris, a bassist with Jacksonville's RiverTown Band, was looking forward to being a dad, and Mandi was feeling good at the end of what had been a seemingly normal pregnancy.
But it soon proved otherwise when, within 24 hours of her contractions starting, Mandi began having a seizure. Transported to the Emergency Center at Baptist Medical Center Beaches, Mandi was diagnosed with eclampsia, and the race was on to save her and her baby.
"I was one of the few women who just don't exhibit any of the symptoms like high blood pressure or swelling during pregnancy, but suddenly, I had them all," said Mandi. "We'd been planning a home birth, so we had to change both our plans and our mindset."
Baby Samuel came into the world via emergency C-section, weighing 4 pounds, 8 ounces. His low birth weight was caused by restricted blood flow to the placenta, which happens with the condition. Because he was also unable to maintain blood sugar or body heat, the decision was made to transfer him to the Level II Neonatal Intensive Care Unit (NICU) at Baptist Medical Center South where neonatologists could stabilize him, and give him intravenous glucose.
A day later, Samuel was transferred downtown via Kids Kare Mobile ICU to the higher Level III NICU at Wolfson Children's Hospital, where tests were run to rule out other medical concerns, and make sure his blood sugar was normalizing. The team there also worked on getting his weight up, and to help him get on track with feedings.
After several days, Mandi was discharged and able to make the trip to see her baby boy with Farris in the NICU across town. The days in between "were tough" for Mandi, but she knew Samuel was in good hands.
"The doctors and nurses were accessible, transparent and answered all of our questions, and they made sure to keep us in the loop at all times," said Mandi. "We just can't say enough about the amazing NICU staff. They really went above and beyond for us."
The support the couple felt during Samuel's stay in the NICU gave them peace of mind that things were going to be OK, and the goal to get him weaned from feeding tubes and eating on his own was met within a few weeks.
"They were as excited as we were about how much of his feedings he was taking, and it was comforting for me to know that if I couldn't be there overnight, they were there doing what they could to make sure he was hitting his marks," said Mandi. The family was able to go home together a few weeks later.
Having chosen the name Samuel well before he was born, the couple marvels now at how fitting it is for him. "We realized later how appropriately we named him because Samuel means 'God has heard.'" And hearing their healthy son cooing? That's music to their ears.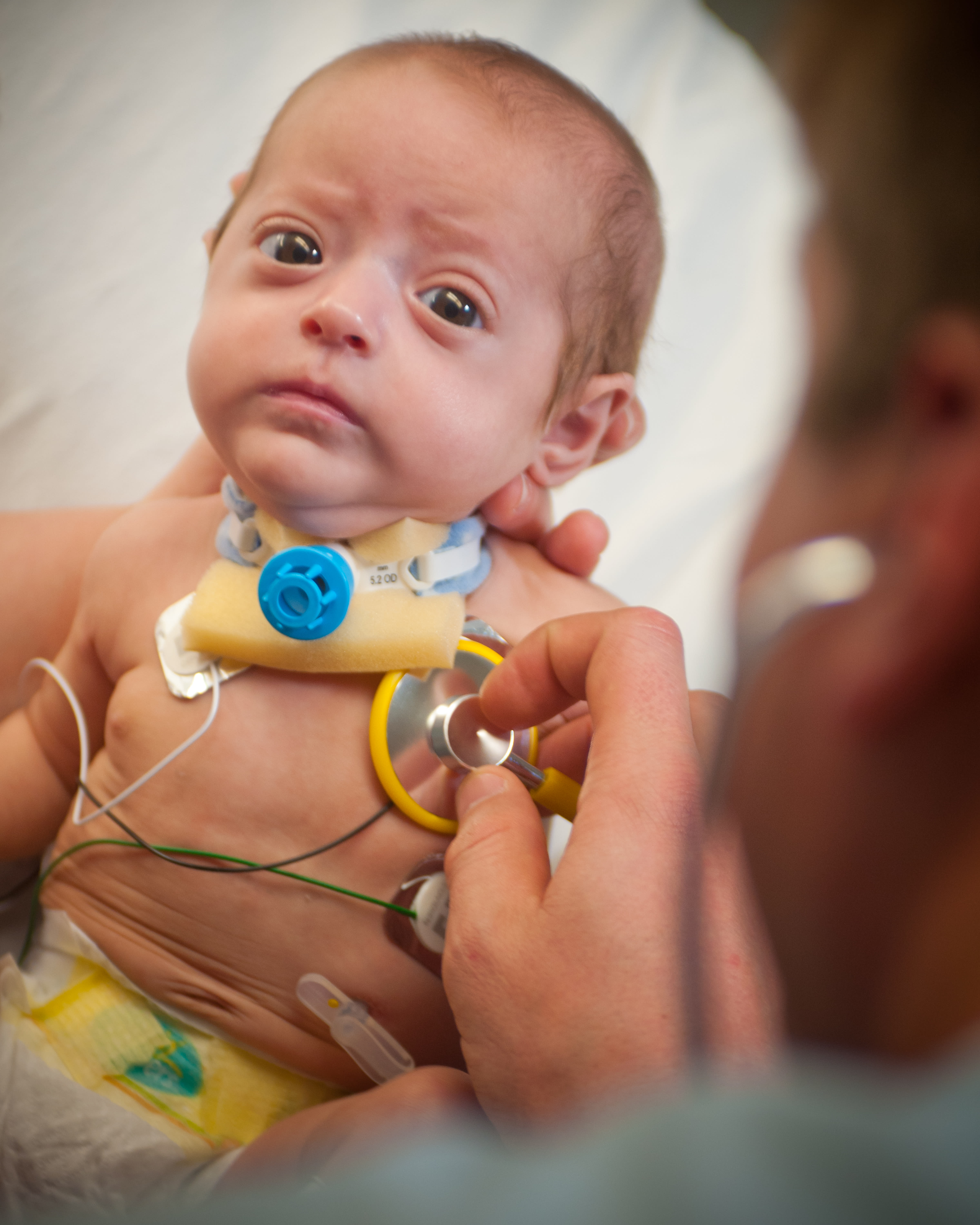 Giving to Wolfson Children's
As the only not-for-profit children's hospital in Northeast Florida, Wolfson Children's Hospital relies on the generous support of moms and dads, grandmas and grandpas, and others who care deeply about the health and well-being of kids in our region. You can help by making a secure online gift or by calling 904.202.2919.