A Tale of Two Breaks
Jacksonville, Florida — Jul 3, 2017
Ava's Broken Finger
When Catherine Chilko got the call on June 12 that her daughter Ava was heading from summer camp to the emergency room with a finger injury, the Fleming Island mom raced over immediately to be with her little girl.
Ava's finger was smashed in a heavy door, and an X-ray showed it was broken. The 6-year-old also needed several stitches to repair the tip of her finger.
Aside from her concern about Ava's injury, Chilko was unfamiliar with the Wolfson Children's Emergency Center at Baptist Clay Medical Campus, where the camp counselors brought her. Because the Chilkos are a military family, the only experience they'd ever had in the two years since husband Scott was stationed at NAS Jacksonville was with the base's naval hospital.
But as the team in the Emergency Center jumped into action, Chilko said her fears began to fade as she noticed the effort being made to make the experience as kid-friendly as possible for Ava. It put both mom and daughter at ease.
"Everything was so easy and done right; it was just so seamless," said Chilko. "I work in pediatric dentistry with kids, so I know how it is. I was blown away by how amazing the experience was for us."
Ava spent two weeks in a splint and recently had her stitches out. Her finger is still on the mend and she kept her fingernail, which she nearly lost in the accident.
Hudson's Broken Arm
In September 2016, 5-year-old Hudson McWilliams fell off the monkey bars and landed on his left arm. In a panic, his dad took him to the closest ER where they waited hours to be seen. Once back, his mom Kristen said Hudson was given medication that put him to sleep for hours while X-rays were taken and his arm was set.
Hudson went home but all the next day, he was in a lot of pain. McWilliams called an out-of-state pediatrician friend who compared the before-and-after X-rays and noted that there wasn't a difference between the broken bone and the "set" break.
Her friend recommended she take Hudson straight to the local children's hospital for further evaluation. The next morning, the family headed to Wolfson Children's Emergency Center in Jacksonville.
"When we arrived at the pediatric emergency room and saw how it different it was, and that it was specialized to treat children, we realized we were in a whole different world," recalled McWilliams. "A pediatric orthopedic surgeon with Nemours Children's Health, Jacksonville had to re-set his arm in the Wolfson ER but this time, a Child Life specialist came in with an iPad to distract him while they started his IV so he barely noticed it. And the sedation was light enough for him to be out of it during the procedure, not out for hours."
Knowing that a highly skilled pediatric radiologist read his X-ray and that a Nemours Children's Health pediatric orthopedic surgeon set Hudson's arm also gave them great peace of mind.
"Pediatric radiologists receive training in problems that are particular to infants and children, and they are trained to accurately read CT scans, MRI and X-rays according to the needs of children," said Robert DeFlorio, MD, a Nemours Children's Health pediatric radiologist at Wolfson Children's Hospital.
Dr. DeFlorio added that kids heal quickly so it's important to diagnose and fix a fracture correctly to avoid future complications.
Hudson spent eight weeks in a cast and another eight in a soft cast while his arm healed. Today, he is back playing soccer, baseball and, of course, climbing on whatever he can.
"After this experience, we'll never go anywhere else," McWilliams said.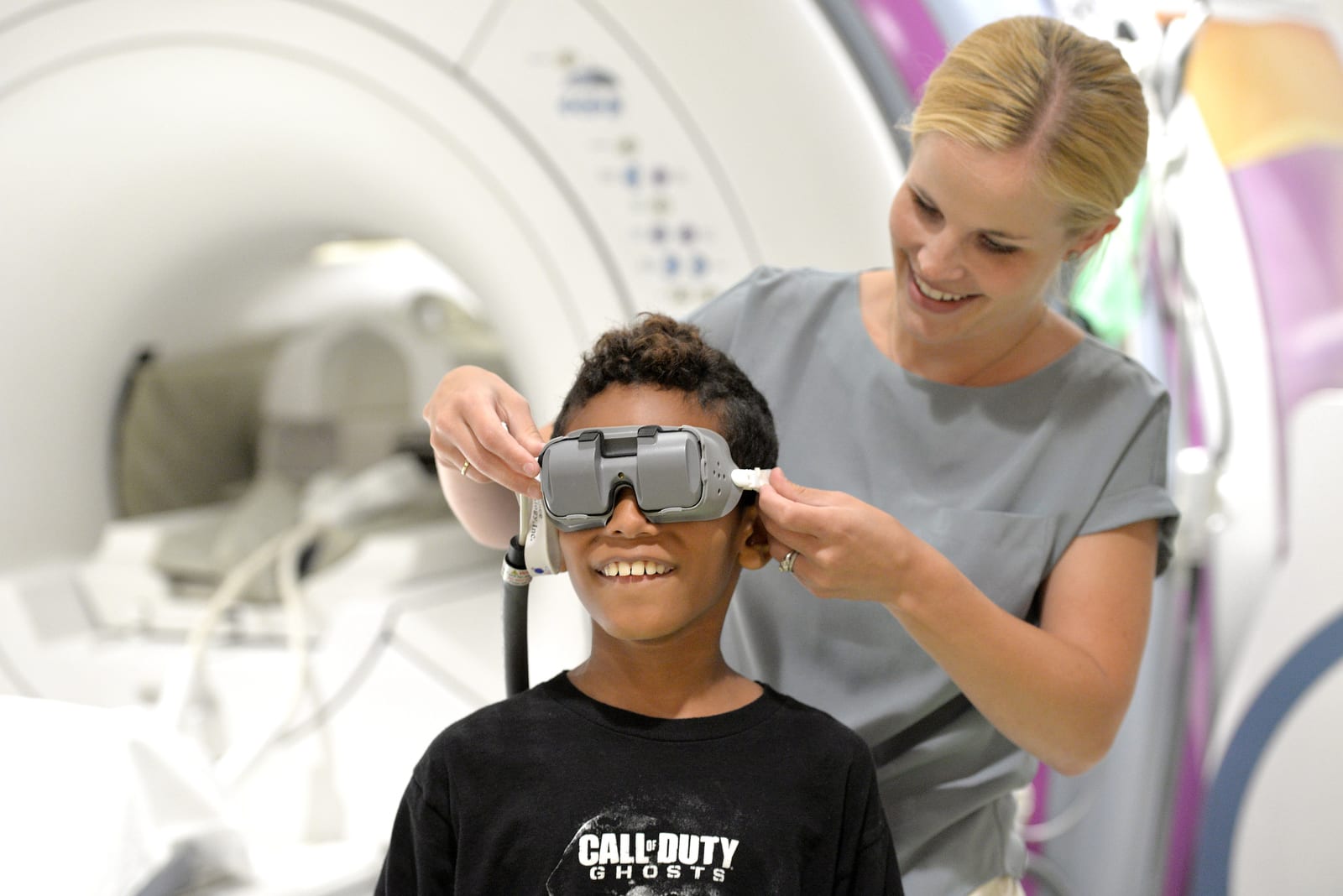 Giving to Wolfson Children's
As the only not-for-profit children's hospital in Northeast Florida, Wolfson Children's Hospital relies on the generous support of moms and dads, grandmas and grandpas, and others who care deeply about the health and well-being of kids in our region. You can help by making a secure online gift or by calling 904.202.2919.