Advanced Technology From Donations Leads To Better Outcomes
Young patients at Wolfson Children's Hospital needing repair of congenital heart defects have access to the first pediatric lab in the world to feature new technology custom designed by GE Healthcare, which was made possible by a lead gift from community philanthropist Mary Virginia Terry. Terry's generosity enables Wolfson Children's to provide state-of-the-art facilities and services to the little hearts that need it most.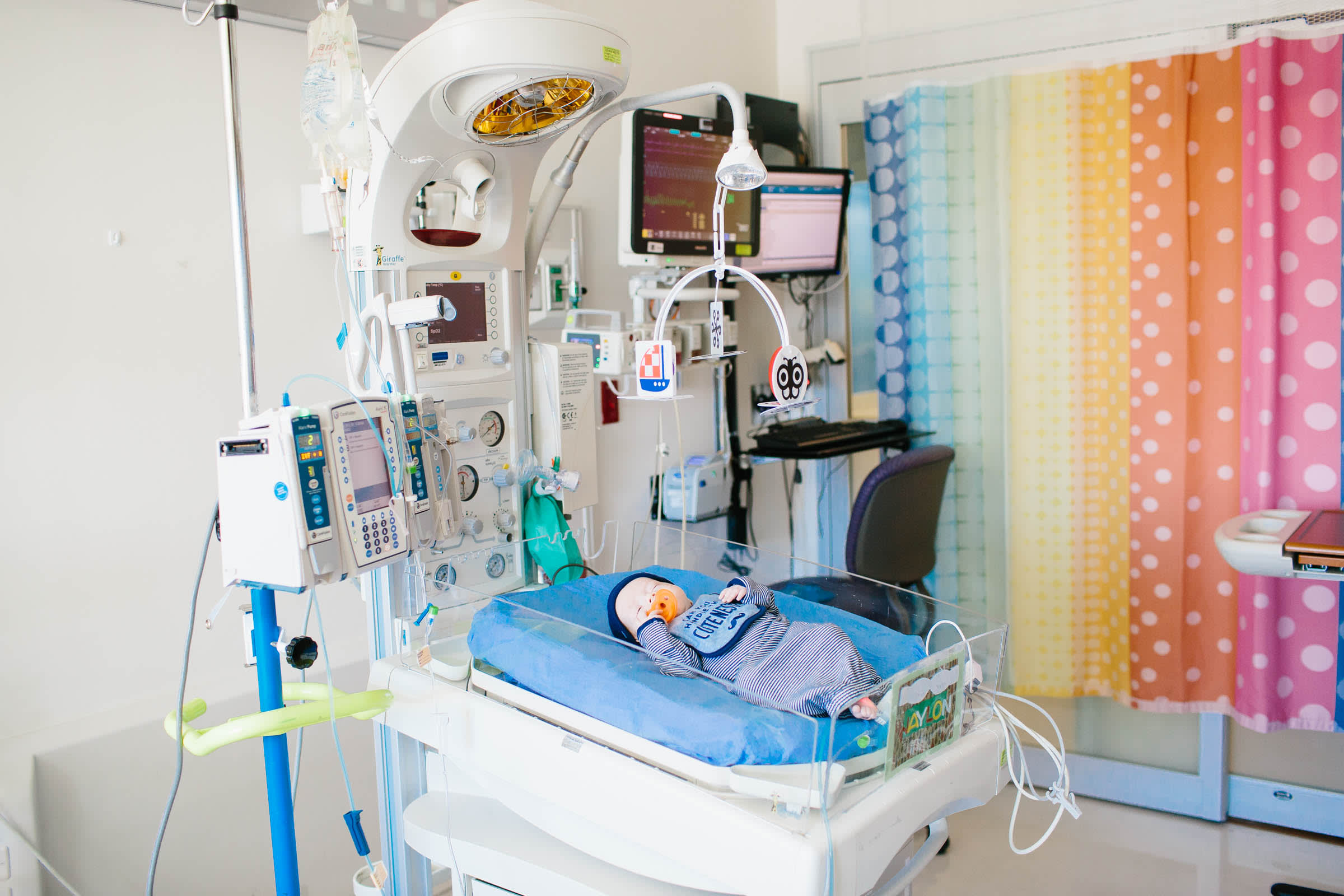 The Heart Center is home to Florida's first 64-Channel CT scanner used exclusively for children, as well as GE Healthcare's biplane flat panel system – the first in the world of its kind to be featured in a children's hospital.
This technology allows us to perform thorough and accurate evaluations on our patients with congenital heart disease. With the significantly enhanced image quality, we can more precisely diagnose the problem, which leads to better outcomes.
For patients like Derrick of Daytona, Florida, access to this kind of technology has been life-saving. Derrick was born with four heart defects that endangered his life, and required several open-heart surgeries to repair. He was one of the most complex cases pediatric cardiovascular surgeons at the Terry Heart Institute had seen, but today he is thriving as he nears his fourth birthday.
Like Mary Virginia Terry, you, too, can leave a lasting legacy to help children like Derrick benefit from state-of-the-art technology at the Terry Heart Institute.
You can help by making a secure online gift or by calling 904.202.2919.
Donate