Teen Who Battled Muscle Cancer Now Running Marathons
Jacksonville, Florida —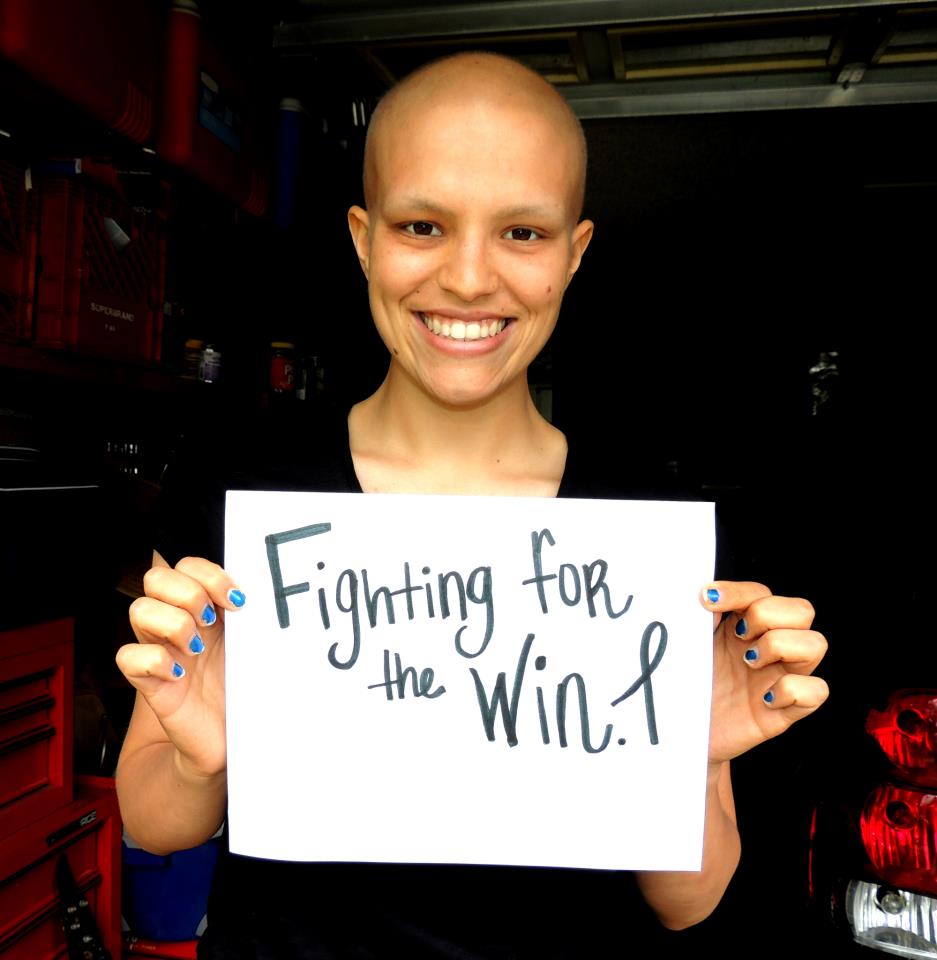 Marissa Ierna is used to running marathons – figuratively and literally. From the tender age of 3, the Jacksonville athlete and cancer survivor has faced major health trials that would have stopped many people in their tracks. But for Ierna, the setbacks only served to fuel her inner drive to succeed, shape her will to endure, and prove that a positive attitude takes a person further than they ever imagined.
Marissa's Journey
Ierna had only been walking a few years when the ability to do so was taken away by a rare childhood disorder called Legg-Calve-Perthes disease, which causes the hip joint to deteriorate from lack of blood supply to its growth plate. With treatment, the blood vessels regrow and the bone tissue regenerates but during the time it took for hers to reform, she spent many nights sleeping in a cast and days sitting in a wheelchair. For much of first grade, she used a walker.
But Ierna bounced back and made up for lost time over the next decade by joining the swim, soccer and lacrosse teams at Atlantic Coast High School. She also fell in love with running, even though she couldn't go as far as she wanted to because of the hip pain it caused. But she ran as often as she could – until she was sidelined again in twelfth grade with a surprising diagnosis.
"I had a bug bite on my leg that left a bump that wouldn't go away, and that's what led to my diagnosis of stage IV alveolar rhabdomyosarcoma, an aggressive form of muscle cancer," Ierna recalled. "By the time it was found, the cancer had already spread to my bone marrow. I was in shock, especially because I had tried to live such a healthy, active lifestyle."
For the next year, Ierna was fully immersed in inpatient and outpatient chemotherapy at Wolfson Children's Hospital and Nemours Children's Health, Jacksonville, plus six weeks of photon therapy at UF Health Proton Therapy Institute. As the chemotherapy did its work and the photon beams shrank her tumor, her attitude remained positive, which she credits along with her healthy eating habits for the minimal side effects she felt. In January 2013, while still undergoing treatment, Ierna laced up her running shoes for the first time in a year and participated in the Wolfson Children's Challenge as a Wolfson 55 honoree. Team Marissa was formed, and came together to lift her up as they raised money for Wolfson Children's Hospital.
Declared cancer-free in 2013, Ierna found a few silver linings to reflect upon. Going through treatment had forced her to give her hip a rest, and now she has no pain when she runs. It also brought her family closer and taught her never to take anything for granted. "I've gained so much from my journey," she said. "It takes something like that to realize how precious life is."
Moving Forward One Step at a Time
Given a 30 percent chance of survival when she was diagnosed, Ierna has been cancer-free for four years, and she hasn't slowed down. Now a graduate of Florida State University, she has run in eight half marathons and fulfilled her dream of finishing a full marathon, not once, but three times in 2016: the Rock-n-Roll Marathon in New Orleans in February, the Chasing Jefferson Davis Marathon in Georgia in May and the Savannah Rock-n-Roll Marathon in November. She did it again at the Boston Marathon in April 2017.
"With a marathon, you can't sprint; you have to take it mile-by-mile, and focus on each one as it passes," she said. "Fighting cancer is a lot like that. You just have to take it day-by-day, and pace yourself. Keep a smile on your face, and you can get through anything!"