Brain Mapping for Pediatric Epilepsy Helps Target Seizure Origin in Branford Teen for Neurosurgical Removal
Suwannee County, Florida — Nov. 14, 2014
For the past five years, life has been a series of MRIs, CT scans, hospitalizations, new medications, uncertainty and frustration for 14-year-old Suwannee County resident Stephen Maddox, his parents and his twin brother Phillip. Suffering from episodes that didn't quite fit the mold of typical epileptic seizures, Stephen would "zone out," have visual disturbances that made him see strange colors and size distortions, get headaches and sick to his stomach, and then he would sleep for hours at a time. Sometimes he would remember what happened; other times he wouldn't.
After the first incident, his mother Suzette took him to his pediatrician thinking he had mononucleosis because he was so lethargic, but that was ruled out. When the episodes became more frequent, Stephen's mother took him to see a neurologist who diagnosed him with migraines because of the visual auras and headaches. An MRI showed what looked to be a small cyst in the back part of his brain, but the doctor didn't feel that it was significant enough to be causing his symptoms. But intuition told Suzette that Stephen wasn't having migraines, so she sought other opinions, eventually leading the family to Nemours Children's Clinic, Jacksonville pediatric epileptologist Raj Sheth, MD, medical director of the Pediatric Epilepsy Center at Wolfson Children's Hospital. Dr. Sheth also is co-medical director of the Wolfson Children's Hospital Neuroscience Institute with pediatric neurosurgeon Philipp Aldana, MD.
Through a series of neurological tests including CT scans, MRIs, EEGs and monitoring 24/7 of Stephen's seizures in the Epilepsy Monitoring Unit at Wolfson Children's Hospital, Dr. Sheth and his team determined that the seizures were most likely being generated not directly from the cyst in his brain, but from the tissue surrounding it. He then offered the Maddox family the possibility of a cure.
"If we can find the place in the brain where the seizures are originating, we can go in and surgically remove it for an 80-to-90 percent cure rate," said Dr. Sheth. "But in order to figure out the exact location and minimize damage to the surrounding tissues, we perform a procedure called brain mapping to identify the exact spot we need to take out."
The brain mapping process begins with a craniotomy, a procedure in which the UF College of Medicine – Jacksonville pediatric neurosurgeon, Alexandra Beier, DO, creates an opening in the skull to expose the brain's surface. Then, small electrical grids made of platinum contacts and wires are placed over the brain, and the scalp is closed with the wires protruding out through holes drilled in the skull and scalp, and attached to an EEG machine. The brain grids capture any seizures the patient has and identifies their origin; they also stimulate parts of the brain to see what areas elicit which response. By capturing this information, the pediatric epileptologist and neurosurgeon, along with their team, can determine within a few days where they need to operate, and what needs to be removed to quiet the seizures permanently.
"The pros of surgery seemed to outweigh the cons of the seizures, and Stephen is ready to live a normal life," said Suzette. "We live our lives with a great amount of faith, and we have faith in the team at Wolfson Children's Hospital and Nemours. We've never felt for a second that they would be suggesting this procedure if it wasn't something that could positively affect Stephen's life."
On Oct. 6 at Wolfson Children's Hospital, Stephen's craniotomy and grid placement took place, setting the stage for the second phase of surgery that followed on Friday, Oct. 10. Equipped with a map of where the seizures originated, Dr. Beier and her neurosurgical team reopened Stephen's skull and, with pinpoint precision, cut away the targeted brain tissue in the parieto-occipital lobe of his brain. The parieto-occipital lobe is the area in the back of the brain where visual processing takes place.
Putting their faith in the Wolfson Children's Hospital Neuroscience Institute team, the Maddoxes made it through the two rounds of surgery with hope that Stephen would have a future free of seizures. Although they realize it will take some time before they know for sure that it was a cure, they feel positive that it worked.
"Success will be determined after a few months if he hasn't experienced any more seizures," said Dr. Sheth. "In the meantime, we will taper his medications as appropriate, and hopefully he will get to a point where he is off of all of them for good."
Stephen's twin brother, Phillip, is looking forward to the two of them spending more time together doing things he previously had to miss out on because of the unpredictable nature of his seizures. That means going on more camping trips and general outings with their friends without having to have the limitation of constant supervision. But no one wants to see Stephen recover and enjoy life with seizure-free independence more than his parents Suzette and Joe, who now feel it's a possibility thanks to getting the right diagnosis and intervention.
"There are things that have come harder for Stephen than for his brother because of this, so we're hoping he will now be able to move forward with an improved quality of life," said Suzette. "As far as finally getting the right diagnosis, I say to other parents to never give up if they feel like there's something else going on. Stay true to your gut instinct because the right diagnosis and treatment can make all the difference in the world."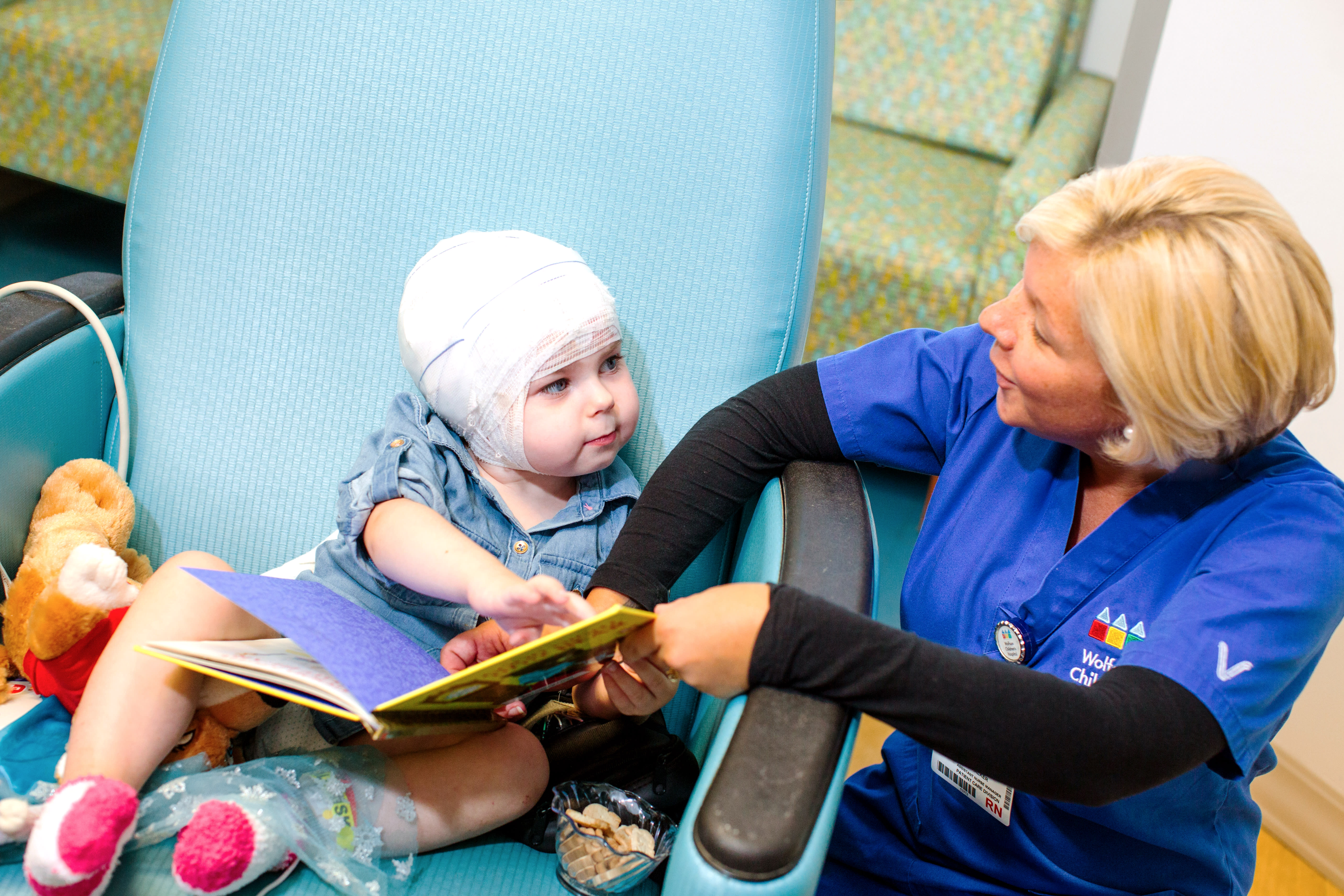 Giving to Wolfson Children's
As the only not-for-profit children's hospital in Northeast Florida, Wolfson Children's Hospital relies on the generous support of moms and dads, grandmas and grandpas, and others who care deeply about the health and well-being of kids in our region. You can help by making a secure online gift or by calling 904.202.2919.