Your Pediatric Cardiologist in Valdosta and Tallahassee
Access world-class pediatric heart doctors without traveling far from home.
Regional Cardiology Services
EKGs
Holter and event monitors
Echocardiograms
Fetal echocardiograms
Dr. Vining and Wolfson Children's offers diagnostic consultations and outpatient appointments in Tallahassee and Valdosta for children of all ages. The Wolfson Specialty Clinics are equipped to diagnose and treat a wide range of cardiac conditions, including:
Congenital heart defects
Heart rhythm disturbances
Acquired heart conditions
Having grown up in the area, Dr. Vining is proud to offer pediatric cardiology services to the Valdosta and Tallahassee areas. The specialty services he offers include testing such as EKGs and echocardiograms, as well as consultations related to congenital heart disease, heart rhythm disturbances, high cholesterol and high blood pressure. Dr. Vining attended Valdosta State University and Medical College of Georgia in Augusta. He has two kids and is married.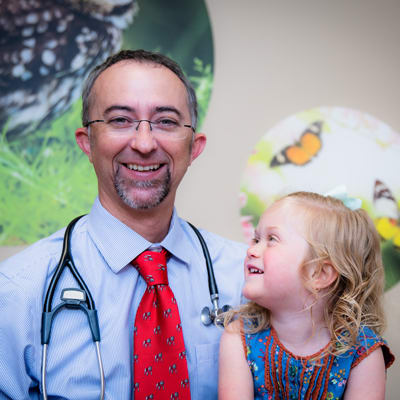 Patient Stories
Lynn Williams, Jr. was born with a rare congenital condition and will need 'lifetime surveillance' after complex surgery to repair his tiny heart.

Read Lynn Jr.'s Story

Patti gave birth to a healthy baby girl, Piper Lauren, in September. But when Piper was nearly six weeks old, Patti began to see changes in her baby.

Read Piper's Story